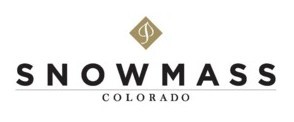 Snowmass Village, Colorado is a renowned winter playground and vibrant summer community just 9 miles from Aspen, Snowmass consistently ranks as one of the best ski areas in the world. For 2019, Ski Magazine named Aspen Snowmass the #1 "resort of the year" in the West. Snowmass offers guests incredible views of mountain vistas, in addition to 2.8 million adjacent acres of wilderness, open for activities and exploration. Snowmass offers a wide variety of outdoor activities, 30+ restaurants, 95 percent slopeside lodging, shopping, unique special events and music – all year round. For more information and a complete calendar of events and activities, please visit: www.gosnowmass.com.
HISTORY: Long before skiers and ranchers discovered Snowmass' verdant Brush Creek Valley, over 150,000
years ago, mammoths, mastodons and other amazing Ice Age creatures roamed Snowmass. 800 years ago, the
Ute Indians hunted, fished, and gathered wild foods around the valley. The first non-natives explored the Elk
Mountains as early as 1853 during the Gunnison Survey and by the beginning of the 20th century the valley had
been settled primarily as a ranching community.In the early 1960's, Olympic skier Bill Janss envisioned a European-style village and ski area on its slopes and first opened Snowmass to skiers in December 1967. During the 2017/2018 winter season, Snowmass celebrated the 50th anniversary of the resort and the 40th anniversary of the Town's incorporation.
Fast Facts:
County: Pitkin County
Population: 2,863
Mayor: Markey Butler
Mountain Stats:
• Base elevation: 8,606 ft./2,623 m
• Summit elevation: 12,510 ft./3,813 m
• Vertical rise: 4,406 ft./1,343 m
• Biking Trails: 90+ miles
• Hiking Trails: 90+ miles
• Equestrian Trails: 23 miles
School District: Aspen School District
Elementary and middle schools:
Aspen Elementaray
Aspen Middle School
High School
Transportation: Roaring Fork Transportation Authority provides bus transit service in Snowmass along with the Snowmass Shuttle System.
Besides world class skiing in the winter, in summer Snowmass also has numerous athletic events, festivals, free music, and a weekly rodeo and family activities.
Looking for listing information in Snowmass Village? Check out the links below:
Listings in Snowmass with Virtual Tours
Listings in Snowmass with acreage (10 or more)